About Us
Social Welfare Inc. San-ikukai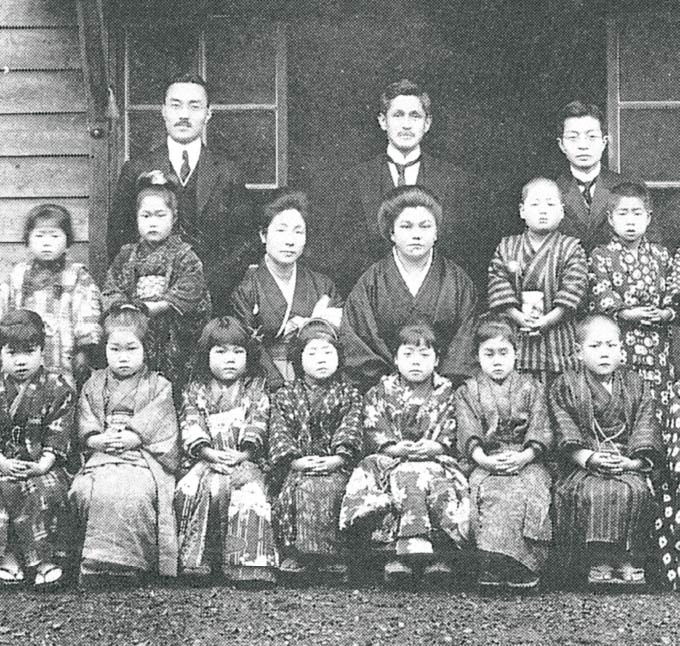 San-ikukai was founded by volunteers at the Student YMCA of Tokyo Imperial University (currently the Student YMCA of Tokyo University) on March 16, 1918. At that time, many people were struggling to live due to the economic impact and social changes caused by World War I. The need for social work based on the Christian principle of 'love your neighbor as yourself' was discussed, and, beginning with free medical care for women and children, the present-day San-ikukai is involved with this.
San-ikukai always returned to its founding principles, even after being hit by two major disasters, the Great Kanto Earthquake and the Great Tokyo Air Raid.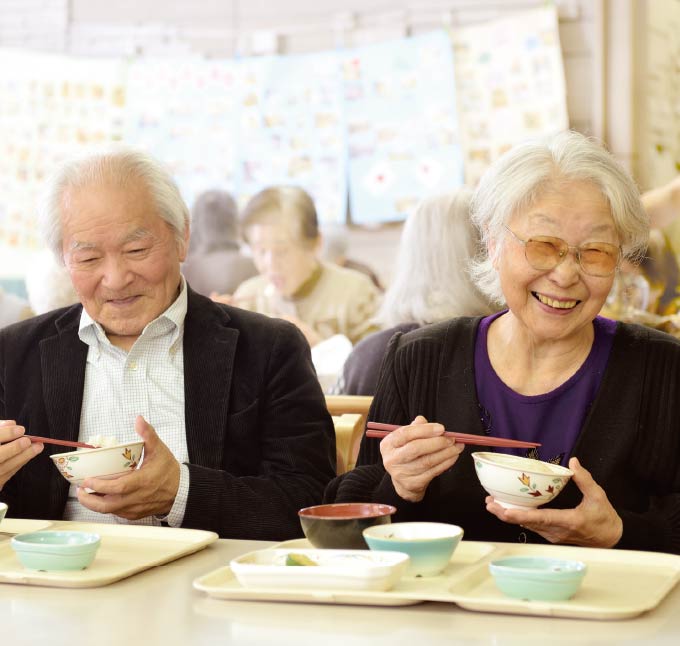 Currently, we are expanding our facilities in Tokyo, Nagano, and Shizuoka to meet the diverse needs of those local communities. We have one hospital, two clinics, one nursing elderly rehabilitation facility, one nursing care clinic, three dementia support group homes, and four care houses. We also operate nine intensive-care nursing homes, with day nursing services, in-home support centers and other elderly home services, as well as two licenced nursery schools.
Medical Care

Elderly Welfare

Child Welfare
Charter of
SAN-IKUKAI
We were founded in March 1918 by people who burn with the love of Christian neighbors and aim for their practice.
The purpose was to protect, health and medical activities of ladies and children who were in need of special service at that time, but also to respond to the needs of society afterwards to general health care and elderly welfare We have expanded our service work to date.
Meanwhile, the things that flowed consistently and consistently in the 70-year history were the spirit of foundation.
SAN-IKUKAI reveal today that they have the following mission from the history and tradition as above.
We do all business based on the spirit of Christianity.
We will promote medical and welfare projects with the aim of improving and developing welfare society.
We will be self-sufficient, respond to changes in the social situation, actively address and carry out the required tasks.
March 19, 1988
Our Business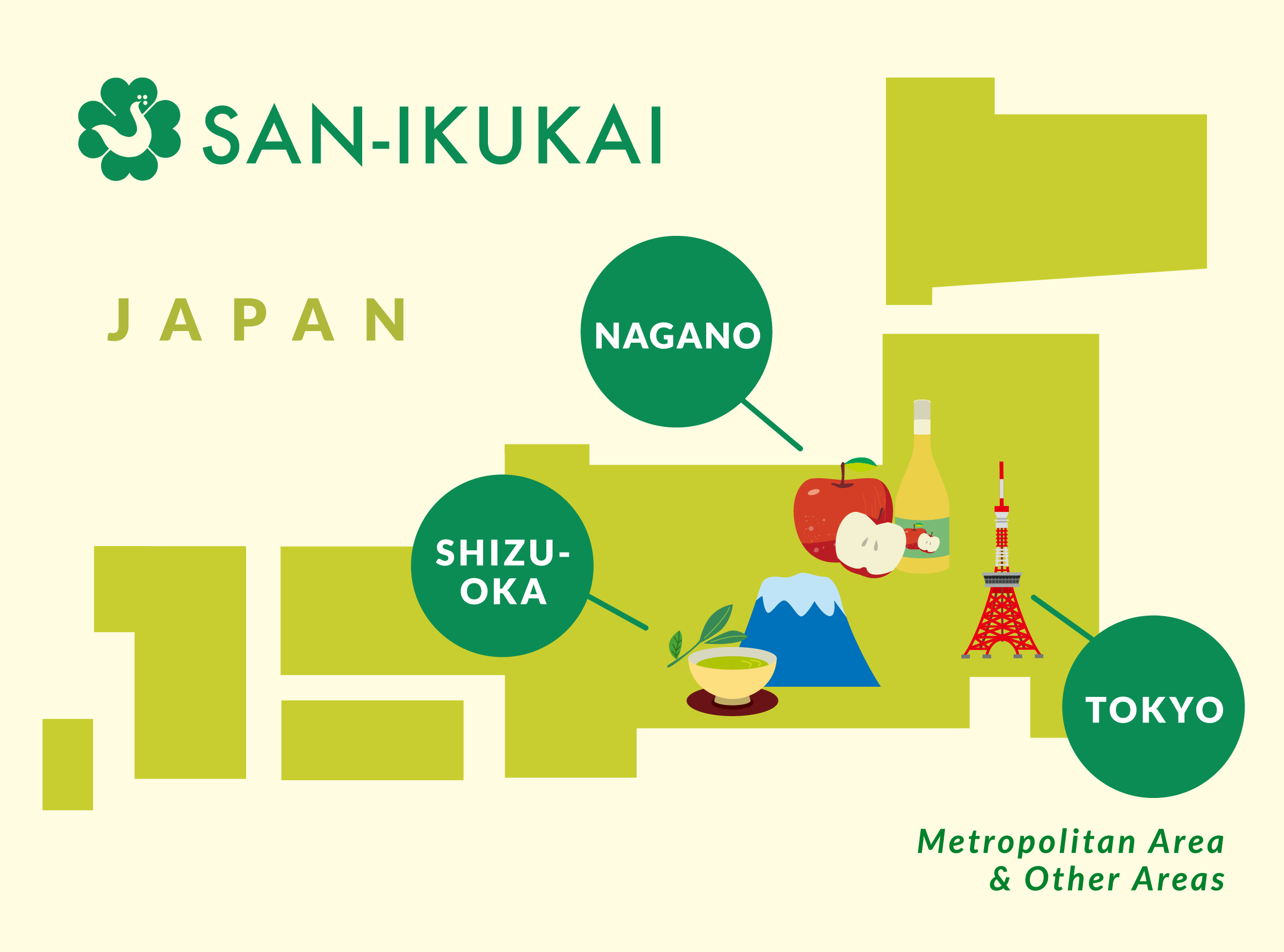 TOKYO
Metropolitan Area
TOKYO
Other Areas
NAGANO
SHIZUOKA